Some technical stuff:

The 'Artificial Computer System', this site is kinda big and slow on some computers, If it doesn't fit in your screen first try to push the 'F11' button on your keyboard (Apple and 'B' on Mac), if it still doesn't fit you have to change your screen resolution to at least 1024 X 768 to fully enjoy this site!
If the site is slow on your computer, better luck in the future with faster connection!
...................................................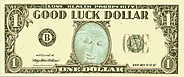 Furthermore: you can click on many images on the main screen, sometimes to see more of the same, OR to go to a link OUTSIDE the Unther The Hat Side, this will open in a new browser window!
Some browsers stop loading the little pictures on the left side before they're all loaded. In that case point your mouse in that area rightclick and REFRESH.
In the future I'll be adding more work, LP covers and photography. Also the Experimental Laboratory will be expanded